Italianate, pastel-pretty garden room
---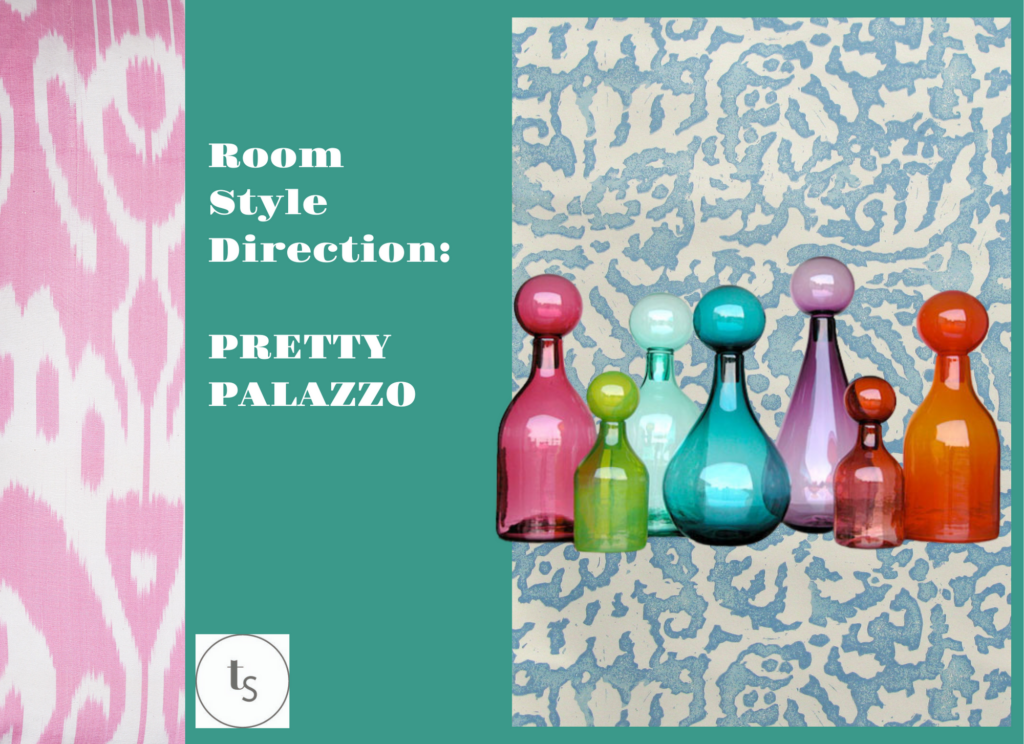 So, what are 'Room Style Directions?' Take your cue from any global style and juxtapose authentic elements of pattern, colour and form with sleek, modern shapes and materials. Whether your budget stretches to designer pieces or thrift shopping rules – take colour and style inspiration following the pointers below for a look that is directional, full of personality and won't date.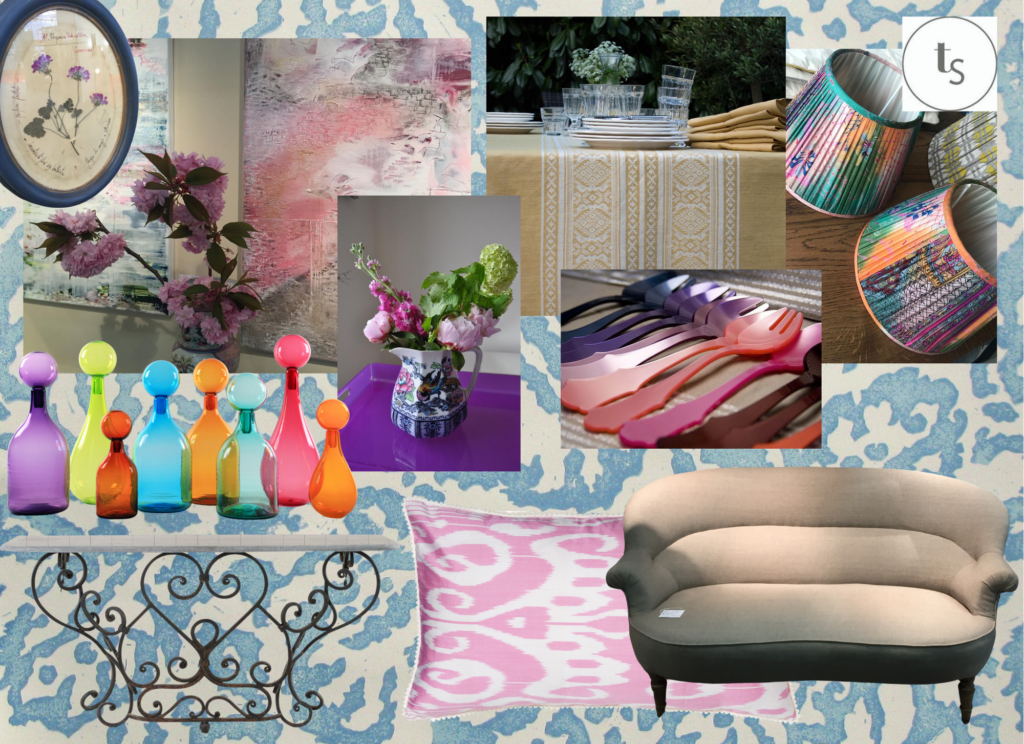 rustic italian interior design
Get The Look: 'Pretty Palazzo'
Inspired by rustic Italian interior design style this pastel-pretty, summer conservatory scheme is, in fact, filled with eclectic styles from across the globe. Subtle nods to ornate, Italianate styling peek through though and the scheme feels fresh and modern. Just add a Venetian backdrop!
1. pick a pastel palette, then add accents
A pretty 'almost-pastel' palette comes alive with the addition of rainbow bright accents. The softer elements promote quiet relaxation while the livelier hues add vibrancy and an uplifting feel. For the most part – and it's always all about proportion – stick to muted pastels such as blush pink, gentle lilac, baby blue, sand, soft mint and natural linen hues. Then, by way of decorative accessories and detailing, add in a handful of brighter shades such as teal, magenta, orange and violet.
2. Set the scene: Choose your backdrop
Inspired by a pattern on 15th Century, Italian, tin-glazed pottery, this elegant hand-printed wallpaper from the Rapture & Wright design studio, available through Telescope Style to order by the metre, provides the perfect backdrop. Use on all four walls or team with a toning but slightly darker shade of blue interior emulsion. For a crisper, more modern look with plenty of contrast, paint the surrounding walls a toning, ivory white hue.
3. think practically: room function and storage needs
First and foremost, when it comes to furniture and layout you need to be practically-minded. Think about who is using the room, how many people you need to comfortably accommodate, either seated for eating or relaxation. Also consider how much and what type of storage you require. The entrances and exits to the space will then inform the room layout. Aim for easy, unimpeded access to each different activity area.
4. focus on shape and silhouette
This scheme is loosely inspired by the decorative flamboyance of Italianate villas and palazzos but also simpler rustic Italian interior design. Hence scrolling lines and sinuous curves are a recurring feature on furniture and accessories. Decorative wrought-ironwork on a stone topped console takes centre stage, while a petite bench sofa lends its neat, pretty silhouette. The curvaceous detailing continues on colourful, accent accessories with traditionally shaped – yet fun and modern resin cutlery, beautiful stoppered glass bottles and charming, framed, dried flowers.
4. layer textures and materials: opt for natural fibres
Linens and silks are your go-to fabrics for fusing honest, rustic appeal with a more elevated, grander feel. Pleated silk shades made from vintage Indian textiles, silk Ikat scatter cushions hand-loomed in Uzbekistan and jacquard-woven linen tablecloths with intricate, Hungarian motifs add eclecticism. Beautiful, large scale, canvas paintings hinting at dreamlike, pastel landscapes and almost Impressionist, abstract florals add exquisite texture. Team with the real thing by filling vintage Chinoiserie jugs with armfuls of blowsy, summer blooms to inject energy and vivacity. All that remains is to fling open the doors, lay up the outdoor table and serve an al fresco, summer lunch party!
Pictured above, clockwise from bottom left:
Author: Annabel Smith
And finally…
If this feature has been helpful or has inspired you – we'd LOVE you to share the link with any interiors-loving pals via your social channels below. We'd love it EVEN MORE if you signed up to our newsletter below for modern eclectic room scheme inspiration, new-in products to our curated edit and subscriber-only discounts! Thanks for reading and have a lovely day.