Designs By Origin Newsletter Sign Up
GET YOUR 10% Off Discount Code NOW + Free Deco Guide!
Hello!
Sign up to the Designs By Origin newsletter below for 10% off your next purchase.
You'll also receive our free, downloadable 'Room Renovation Essentials' guide to help you plan your redecoration project. We're guessing you know what you like. You envisage how you want your finished room to look. But…how to pull it all together?!? Sound familiar?
Single room refresh or whole house renovation, we simplify the process and break it down into manageable, bite-size steps.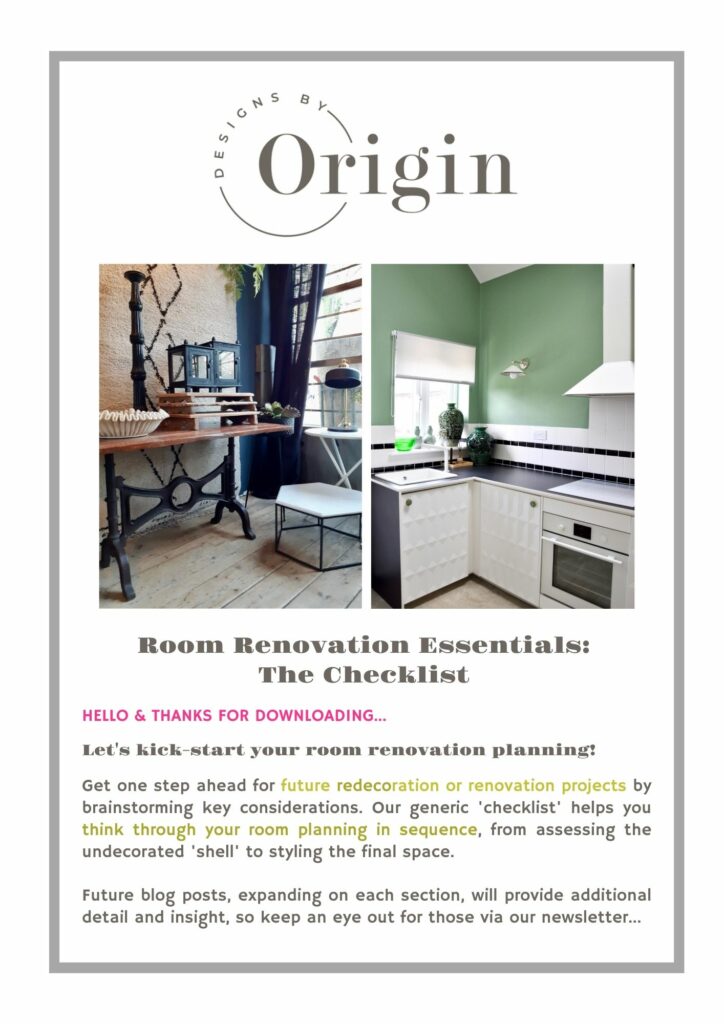 Designs By Origin is an online, curated edit of elegant, modern homewares & lifestyle finds, inspired by our global design heritage.
Our 'destination-inspired designs' have a direct, unmistakable connection to the country, culture, region, landscape or city that inspired their design.
Our newsletters often include:
What's new
Subscriber-only offers!
Deco & styling ideas for modern, eclectic homes
Mood board room schemes teaming smart, contemporary product with travel-inspired, hero pieces from us & others, high end to high street.
Style-focused travel & sourcing trip travelogues
Behind the scenes & 'meet-the-maker' stories.
Design fair roundups – we keep our ears to the ground to update you on globally-inspired products & trends.
So what's not to love?
SIGN UP below. We won't bombard! And of course, you can unsubscribe at any time…
Now Take A Look!
(& Don't Forget To REDEEM YOUr 10% Off Discount Code)