Lockdown Decorating – Do Your Homework!
Have 2020 and 2021 put your decorating or renovation plans on ice? Get proactive and kickstart your project with that all-important preparatory 'homework.' Ensure the right result once lockdown lifts so you can get the builders and decorators back in pronto. Read on for your lockdown decorating checklist…
Lockdown decorating doesn't just stop because you're social distancing. There's a raft of tasks you can grapple with that will seriously advance your project. Equip yourself with knowledge, an organised mind and confident decision-making by knowing exactly what you want, what you can afford, how to get it and the costs involved. Crack on with your exciting 2021/2022 renovation or decorating project with your eyes wide open. Be safe in the knowledge you know how each space should look and feel. Moreover, know how to communicate your vision to other design professionals or tradespeople.
First up, re-purpose that 2021 pocket diary you got for Christmas (you haven't the heart to tell your mum you diarise online). Alternatively select a suitable smartphone app and collate ALL your decorating or renovation project notes in one place. An 'LBB', or rather, 'LBRB' (Little Black Renovation Book) so to speak. Next, let's focus on the basics.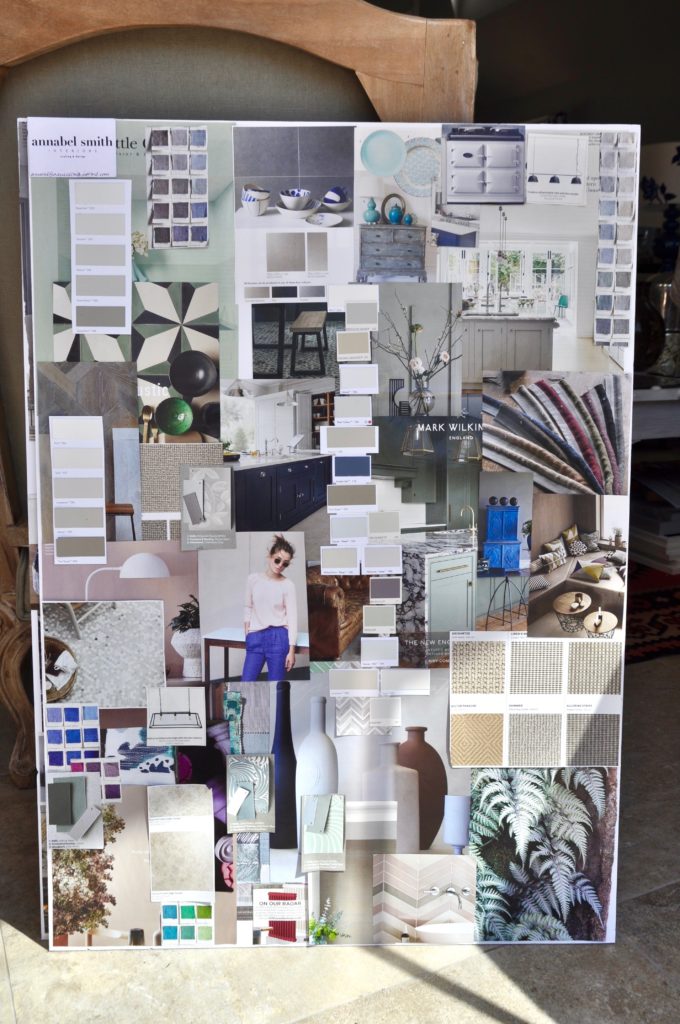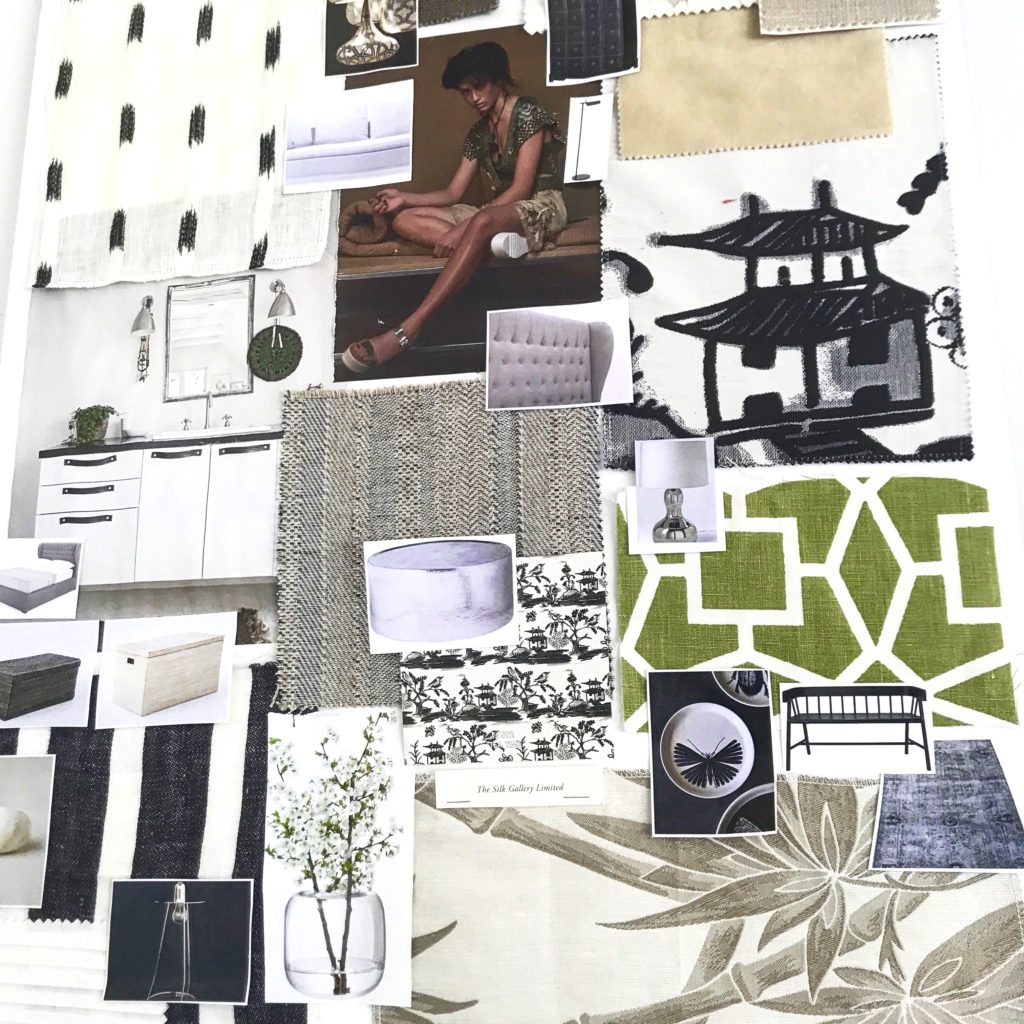 Left & Right: 'Project Concept Boards' comprise both interior and exterior inspiration. They can be compiled in real life on an A1 board or via an online moodboard. Collate visual imagery taken from interiors publications, fashion magazines, homewares catalogues or brochures and include paint chips and fabric samples – all of which help convey an overall mood, colour, look and style. Don't forget to develop a 'universal paint palette' of subtly different, toning neutrals to decorate ceilings, skirtings, architraves and windows frames throughout the house – and possibly on the exterior too – for continuity and flow. Read more about this here.
1. Create A Project Concept Board
A Project Concept Board is an over-arching, visual reference point that illustrates how you want your finished home to look and feel. A holistic touchstone – compiled from magazine clippings or collected digital imagery – for both the interior and exterior of your property. It is something you should create yourself – and have a lot of fun doing so – irrespective of whether you bring design professionals on board down the line. It is also something you should do regardless of whether you plan on decorating room-by-room – due to budget constraints – or carrying out your renovation/redecoration project in one go. So get 'tear-sheeting' from magazines and supplements or head online for some great mood board making software such as Pinterest or Canva. Kickstart your lockdown decorating project by heading here for the lowdown on how to create yours.
2. Clear Out Clutter!
Another lockdown decorating task is to de-clutter your home. Not only does this create physical space and streamline your possessions, but it allows you to operate with a clear, cool head and a focused mind when the property renovation or redecoration project finally kicks off. Having said that, sentimental items and collected finds are key to a soulful home. There's nothing less 'homely' than a characterless, bland space where everything is new. So, hold onto anything that makes your heart sing – be it child's artwork, a hand-me-down, reminders of past-lives or special places.
Beyond that, be ruthless. Only keep what you absolutely love. That flat-pack chest that has served you well since you moved in together as students? Perhaps it's seen better days and it's time to replace it with an investment piece or a charming, vintage find. Hold fire on buying anything though until you've completed Step 1 – at the very least – and have mentally re-distributed furniture you're keeping throughout your home. On the flip side, your sorting efforts might uncover long-forgotten items languishing in your loft that could just have a star turn in your newly decorated space. If not, sell anything you don't want, need or love online and raise some additional project funds!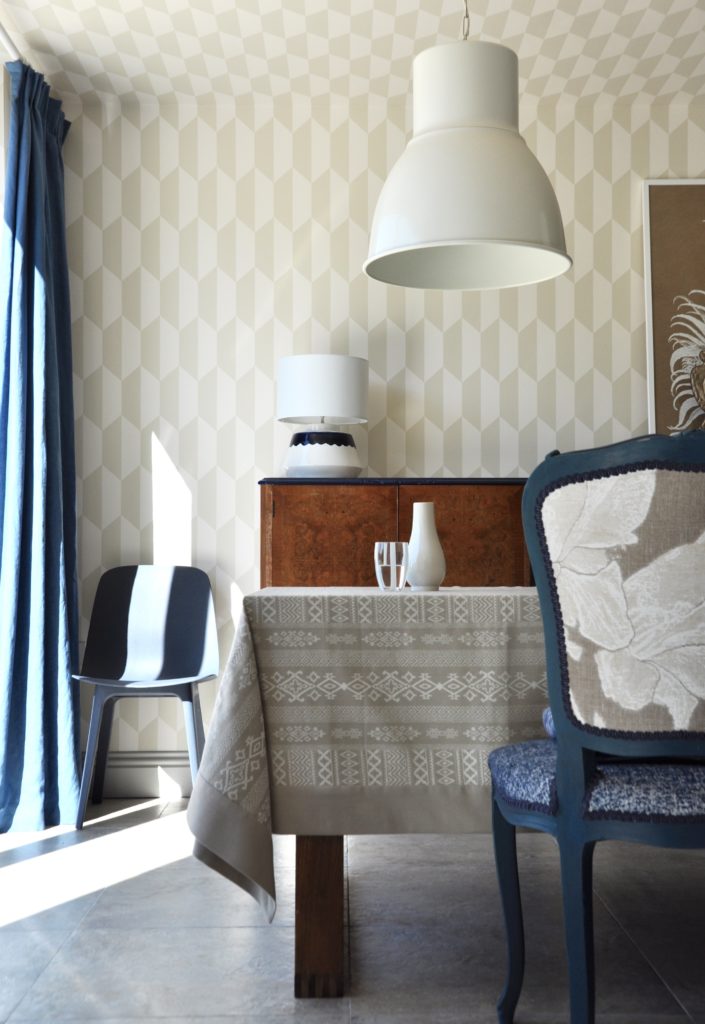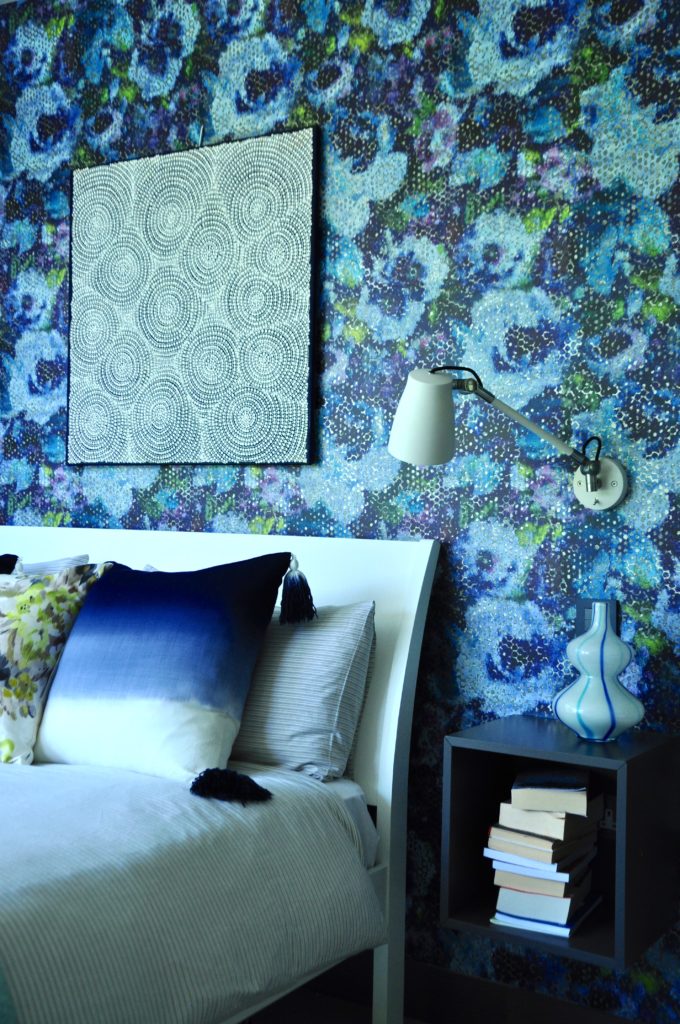 Left: Carefully positioned overhead pendants light the table for practical dining. The fact they are downlighters also ensures that a cosy, restaurant atmosphere and mood. Useful dining room side chairs provide additional seating for unexpected guests. Right: An adjustable wall light is positioned at just the right height for reading. A neat, wall-hung, bedside unit keeps the floor clutter free.
3. Think About Practical Room Design
Simply put, practical room design implies thinking about each individual room in terms of who will be using it and what they will be doing. 'Who' might include immediate and extended family, kids, pets and house guests. Consider entertaining requirements too. 'What' means the activities that will likely take place in the space. TV watching? Playing games? Dining? Home working? Playing a musical instrument? Working out? Rooms may need to multi-task more or less, depending on the amount of available space and the size of your property. In an ideal world, compact homes must be ruthlessly efficient in their layout and clever in their use of space, if they are to function seamlessly. This is where storage planning is key (see next step). For the lowdown on practical room layout and design, head here.
4. Plan Room Storage Requirements
Next, consider what storage is required to facilitate these activities. Think about both built-in furniture – invariably more efficient and seamless but often more of an investment – and freestanding storage. What you need to store in each space – be that a cello, books, a collection of decorative objects or out-of-season tabletop décor – should dictate your furniture choices. Remember to keep an open mind in terms of creative storage solutions. Sometimes the most inexpensive items – think Ikea storage kitchen storage accessories for example – can be re-purposed or re-imagined in the most stylish and inventive way for home offices, dressing rooms as well as garages and garden sheds.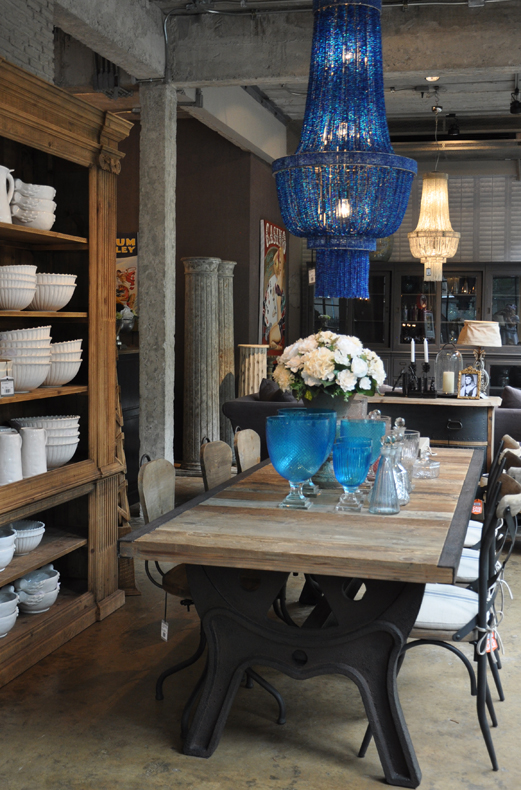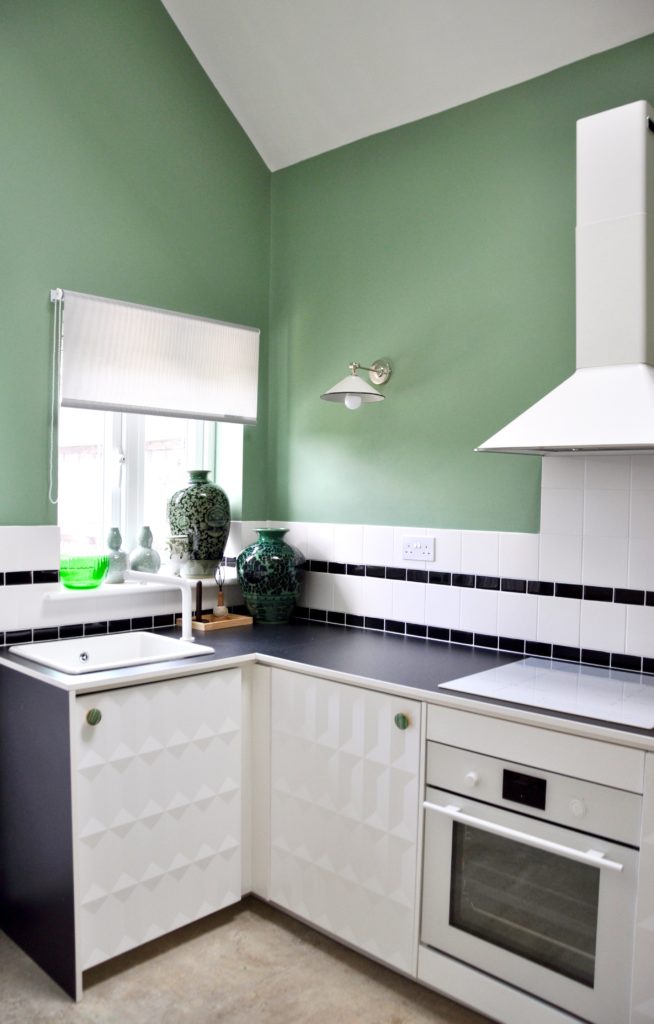 Left: Industrial open shelving can provide ample, stylish storage for decorative serveware, tabletop or vase collections, when not in use. Right: Opt for a low-level kitchen with base unit storage only to maintain a light and airy feel such as here, in this compact, studio kitchen.
5. Create A Needs/Wants Kitchen Inventory
A kitchen renovation project alone can feel overwhelming. There is simply so much choice in terms of look, style and functionality. Not to mention trying to stick within budget. The kitchen tends to be the one area you really don't want get wrong, as you will be living with the consequences for years. You may also be reliant on the knowledge and design instinct of your kitchen supplier. However, don't be daunted. As with everything, it's all in the planning.
To assist your supplier with layout planning so he or she can realise a design that caters to current and future needs, your next lockdown decorating task is to create a comprehensive list of everything you'd like in your dream kitchen. Separate the list into 'absolute needs' and 'wants'. These twin lists should include: type and size of appliances; gas or electric hobs; flush or under-counter-mounted sinks with or without grooved work-surface draining; practical work surface options; freestanding kitchen gadgets such as toasters, kettles, coffee-makers and blenders and finally, everything you might need to store in the space such as cleaning materials, pots and pans, crockery, serveware, baking paraphernalia, glassware, cutlery, kitchen linens etc. Think about how much space each group of items might require.
Next, consider storage likes and dislikes. If space permits, would you prefer to avoid wall cabinets and opt for a low-level kitchen? Do you have a preference for deep drawers, plate racks, shallow cupboards, up-and-over cabinet doors or corner carousels? The best way to gauge and record your preferences is to browse a range of kitchen showrooms (once they open up again), collecting ideas and inspiration as you go. Having completed this research task, you can head to your chosen supplier, armed and informed with knowledge and possibilities as well as a wish list that can be trimmed and adapted to suit your situation and budget. You can undertake a similar task – albeit less involved – for any hard-working space in your home, where functionality and ergonomics are key.
6. Create A Room-By-Room Furniture Inventory
Having cleared out the clutter (step 2), walk through your house, room-by-room, armed with your LBRB (Little Black Renovation Book) and note down the existing furniture and decorative elements – lamps, rugs, artwork for example – that are staying. Remember to include furniture and items you plan to move across from other rooms too. Lockdown is the ideal time to experiment by shifting furniture around a bit, try out new layouts and live with them to see if they work for you.
Next, write a list of additional pieces you will need to source to furnish the space, once the shell of each room has been decorated. Having already completed your Project Concept Board (step 1), you can then start to research the 'bigger ticket' items such as beds, dressers, sofas or any bespoke joinery suppliers as these will invariably involve longer lead times and require more planning and ordering in advance.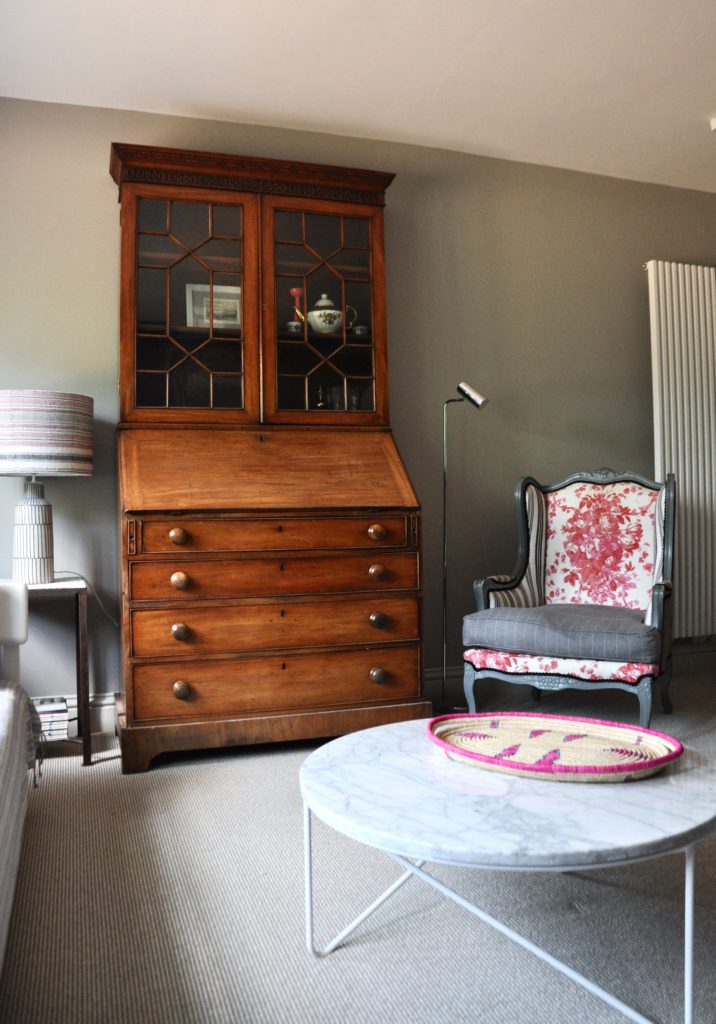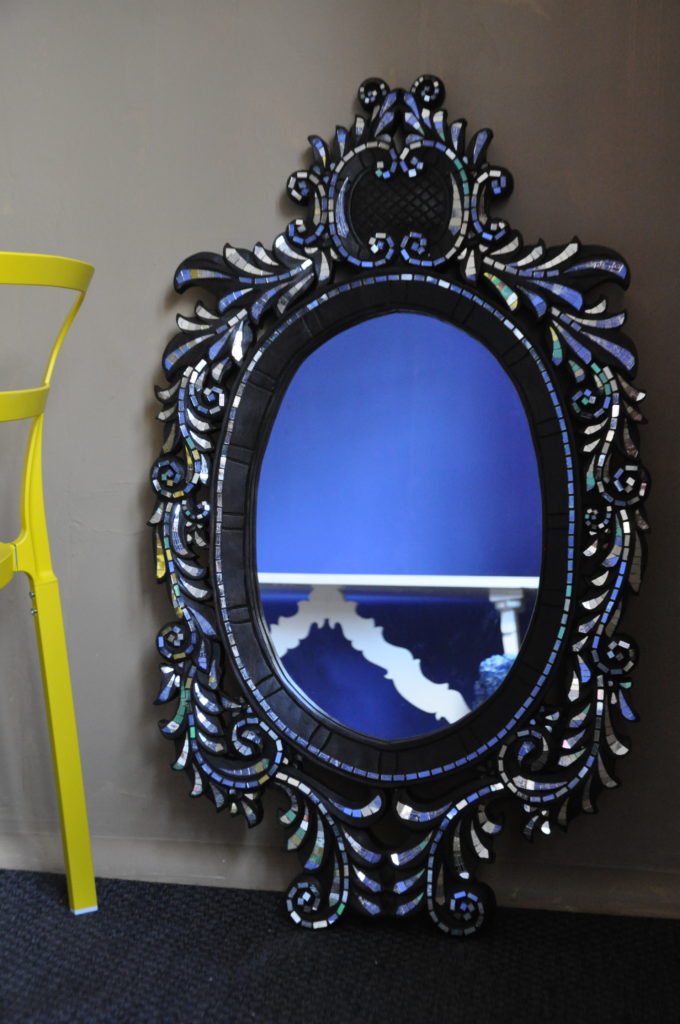 Left: Don't be afraid to mix up styles when assembling furniture. In this sitting room, a Chinoiserie-style, vintage, wooden cabinet is teamed with a floral-upholstered French bèrgere armchair and a sleek, modern, marble coffee table. Right: A decorative, carved, wooden mirror with mirror-mosaic detailing sourced in Chiang Mai, northern Thailand provides a focal point for any space. As such it should be, measured up and included in your room inventory to ensure other furniture items you plan to source, sit happily alongside it.
7. Measure Up…Everything!
Not the most exciting lockdown decorating task but an essential one that will serve you well, later on in your project. Start with communal areas such as hallways and landings and then individual rooms. Sketch a rough room layout (as if from overhead) by tracing the perimeter and contours of the room in your LBRB with a pencil (obviously this won't be accurate or to scale). Try to include all the returns, where the wall changes direction and roughly plot in existing windows, doors, radiators and fireplaces, as well as light fittings, sockets and switches. Mark these latter three with a little cross and label accordingly.
The key to all this is adding in accurate wall measurements for each and every wall surface and return. Note room height to cornice and/or ceiling and floor area. Don't worry too much about distances between light fittings or skirting heights for now as these may change once you (or your design professional) finalise your overall room design. This will depend on the scope of your renovation or redecoration project.
Next, note down the height, width and depth of every item of furniture or significant item that is staying in situ and plot it on the plan. Remember to measure the inside height of any shelving too so you know what you will be able to store in or on them. It also pays to measure doorways and stair turns – these will be useful for working out access routes when it comes to installing larger items of furniture.
It goes without saying that these methods are somewhat old-fashioned and that there are myriad, virtual, interior design tools that will quickly measure up and render rooms in 3-D, calculate how much wallpaper or paint you'll need, offer access guidance and assist with the design process in all sorts of ways. Plus you get the benefit of instant access on your phone to room plans and layouts. Sketchup and Floorplanner are great places to start.
Either method works brilliantly though, so whether you're armed with a trusty notebook or digital sketches, keep the measurements to hand for the duration of your renovation project. You'll need them when you unexpectedly stumble upon that fabulous vintage armoire at an antiques market for quick but well-informed decision-making.
8. Gather Samples Online
Browsing and ordering samples online is another lockdown decorating job to tick off the list. Nothing beats seeing wallpapers, furnishing fabrics and other material samples such as floor coverings or worktops in real life, before committing to buy. Having brainstormed your Project Concept Board, whittled your ideas down to an overall feel and created your 'universal colour palette' (more of which here), begin calling in samples you love that fit your design brief.
At this stage, start to think in terms of individual rooms. Each room scheme should sit happily alongside the ideas and colours represented on your Project Concept Board, thereby ensuring continuity and flow and avoiding a jarring mismatch of individual colour schemes. Choose colours that tone and complement your 'universal colour palette' even if they are bolder, brighter or more intense hues.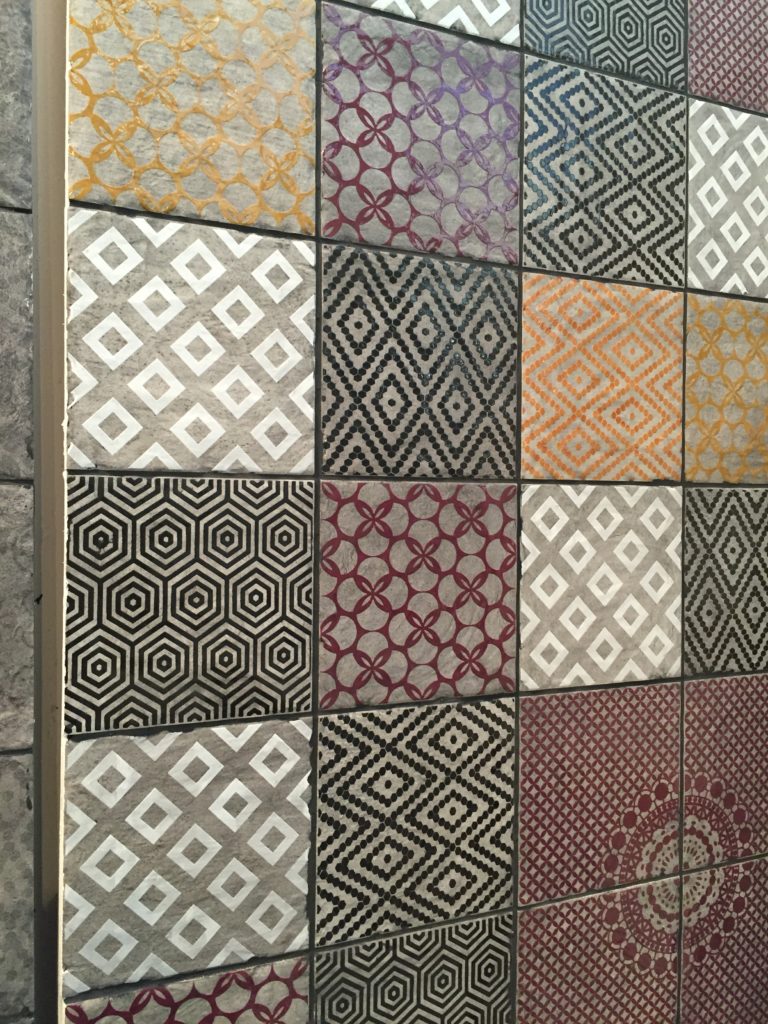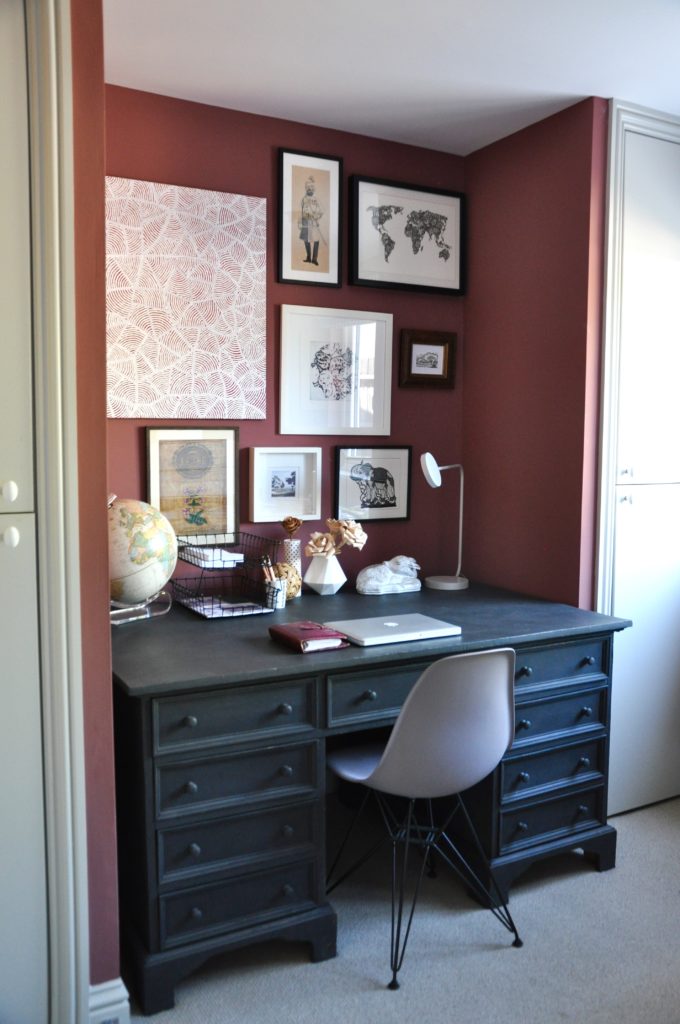 Left: Smart, geometric tile samples in a rustic, earthy palette from Bedrock Tiles. A large, upcycled pine partner desk fits neatly in a niche between two cupboards in this home study space. Accurately measuring up furniture and access routes (read doorway widths and heights) are vital when it comes to bringing bigger items of furniture into your home.
9. Paint Giant Tester Squares
Following on from this, never has there been a better time to experiment with colours at home. This is lockdown decorating at it's finest. With an imminent renovation or redecorating project in the offing and no house guests to entertain for the foreseeable, paint the walls to your heart's content with your newly arrived tester pots. Be sure to paint the colours on the walls of the room they will actually be used in and on adjacent and opposite walls too, in order to gauge how the colour changes throughout the day. Always paint two layers of around a metre square and live with the colour for a little while before making any decisions. Always think, does the colour make me feel how I want to in this space? You might be after a calm, cosy, restful, energised, warm, uplifted or relaxed mood…
10. Assemble Quotes & Create A Timeline
Getting the admin side of a renovation or redecorating project in order as well as a handle on overall budget, is another key piece of lockdown decorating prep you could undertake.
Do your homework in terms of design professionals and tradespeople by seeking recommendations and reading reviews. Discuss your project with potential suppliers and start assembling a brief to put out to tender. If you are planning to hire a building firm to oversee the project for you, start a conversation, get a feel for timelines and consider how these might work with the seasons, especially where outdoor building or renovation work is concerned. If you've already obtained the required planning permissions for the works, remember to factor in periodic approvals from building control (your project manager may advise or handle this for you).
You may need to coordinate architects, interior designers, builders, the various trades as well as decorators, seamstresses, landscape designers and gardeners, depending on the scope of your project. The more you can find out about timelines and costs in advance of a project, the better. Most professionals will want to see detailed plans or receive a clear brief before they able to provide a quotation and you should always obtain three quotes to compare from reputable, well-rated firms before appointing. You'll need to book work in, sometimes up to a year in advance (exterior decorators are often fully-booked during the summer months and seamstresses are always busy before Christmas) according to the logical sequence of a development. Build in flexibility for the inevitable delays and, of course, allow for significant contingency both in terms of time and money.
In conclusion…
So, no excuses. Emerge from lockdown raring to go, thoroughly prepped and prepared with new-found confidence, a clear focus, a streamlined home and your decorating goals in sight. Stick your Project Concept Board on a wall for all the family to see and carry that LBRB (or smartphone!) wherever you go, so your decorating notes, sketches, all-important room measurements and layouts are immediately to hand. You never know when inspiration will strike!
A note about the author.
Telescope Style's focus is and will always be travel-infused interiors and 'destination-inspired design'. However, generic blog features relating to interior design and decoration are relevant to all. My creative head, background as an interiors magazine journalist (read more here), own experiences both property developing, interior styling and designing for clients compels me to shout about what works and what doesn't. The pitfalls to avoid and the absolute must-dos. It's not comprehensive or exhaustive. However, I hope to assist, just a little, with your decorating dilemmas.
Annabel Smith, Telescope Style