Love Elegant, Eclectic Rugs? Our Roundup Of 'Global Floor Stories'
A great way of introducing global style to your home is to consider pattern underfoot by way of statement, eclectic rugs. Decorative rugs can provide the starting point for your decorating scheme, acting as the 'anchor' in the room from which you take stylistic and colour palette cues. Alternatively, they can be employed as background pattern, providing a subtle injection of cultural aesthetics.
There are myriad smart and well-crafted designs on the market that reference a particular landscape, country or culture: opt for bold colour and contrast or a more muted, abstract style. Encompassing both cut pile and flat weave varieties, we have gathered below examples of some of our favourite rugs from a wide range of suppliers, that smack of foreign cultures, distant shores and heritage styles closer to home. Click the links to the supplier's home pages to browse current collections.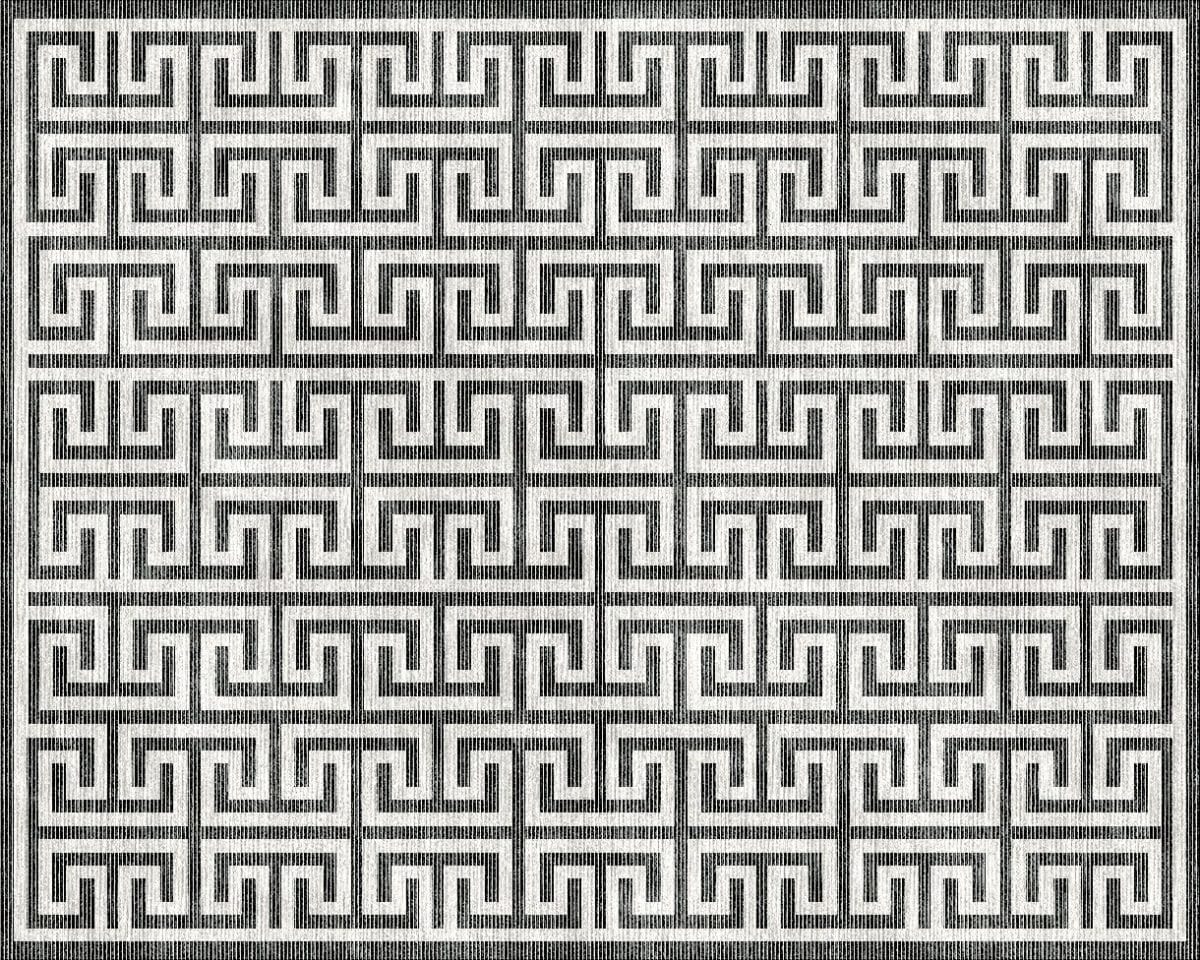 Greek Key
Universally identifiable as a symbol of Ancient Greece, the Greek key motif has endured through the centuries as a decidedly simple yet striking, decorative device. From embellished terracotta pots, mosaic floors and carved marble friezes, this elegant, meandering motif is frequently referenced and reimagined today on jewellery, fashion accessories and homewares. This stylised monochrome version, realised as an area rug entitled 'Zeus', is available through Bazaar Velvet in either hand-knotted wool or a wool/silk blend and costs from £564 square/metre.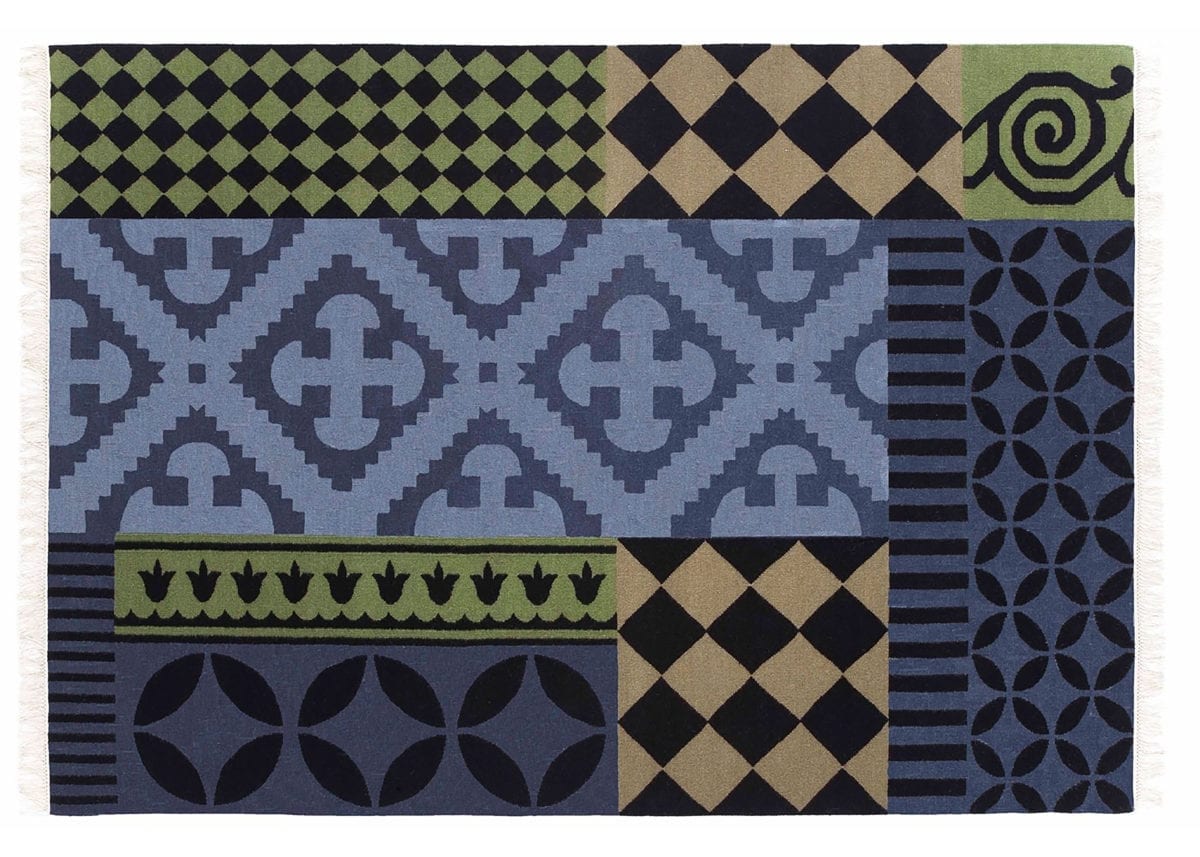 Mediterranean Motifs
Wholly inspired by the vibrancy, colours and patterns of Mediterranean tiles, the 'Siracusa' rug designed by Sandra Figuerola for Gandia Blasco is available to buy through Heals. This tasselled wool kilim or flat weave would provide a bold, colourful accent in any space and costs from £520 for a rug measuring 150 x 200cm. Larger sizes are available.
Peruvian Pattern
Inspired by an embroidered textile panel from the Shipibo tribe, who inhabit the Peruvian Amazon rainforest, 'Tati' in Emerald is an intricate, geometric design scaled up and translated into a stylish modern rug by A Rum Fellow. As this image shows, the artisans who make the panels are influenced both by the verdant flora of their forest surroundings and also by visions experienced during shaman-led healing ceremonies. The rug is flat woven and a rug measuring 185 x 275cm costs £1655. Bespoke sizing and colours are also available from £325 square/metre.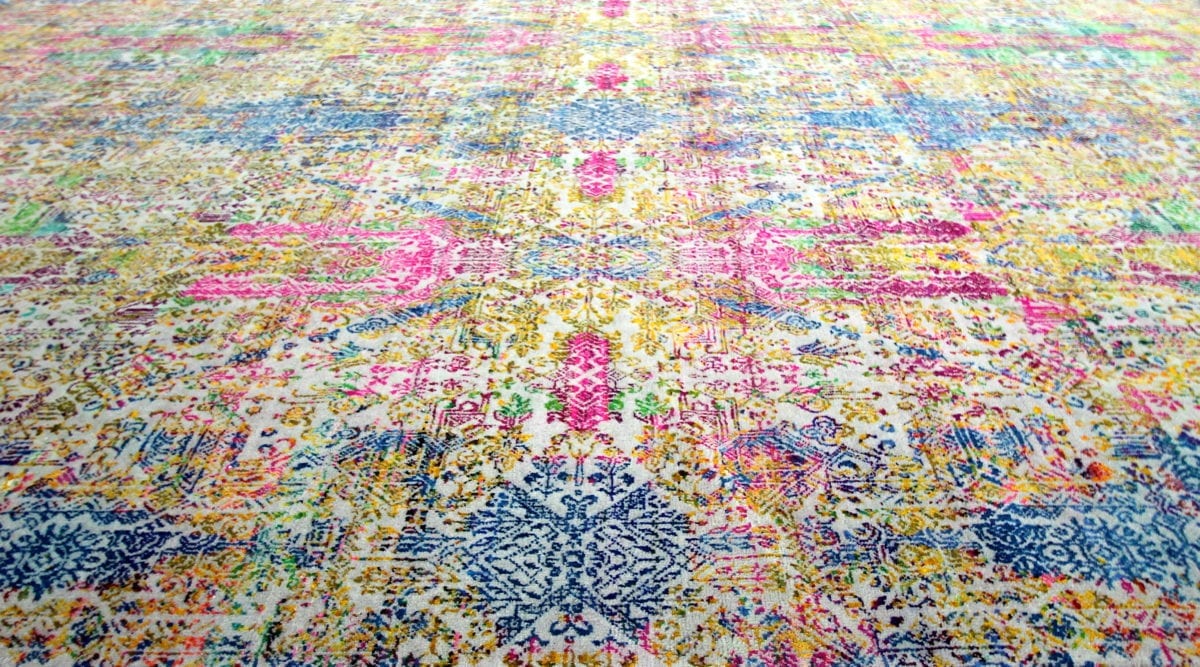 Colour-Pop Persian
Re-coloured, traditionally-patterned Persian rugs have been having a moment for a while now and – as much as we are endless fans of traditional cultural aesthetics – it's a joy to see something that feels fresh, and a little different. This rug takes re-colouring to a whole new level with its bold, almost psychedelic rainbow colours and intense all-over pattern. The 'Multifab' (great name!) is available in a wide range of sizes from the excellent Floor Story and costs from £1750. The brand also showcases a number of other globally-inspired, eclectic rugs in its range.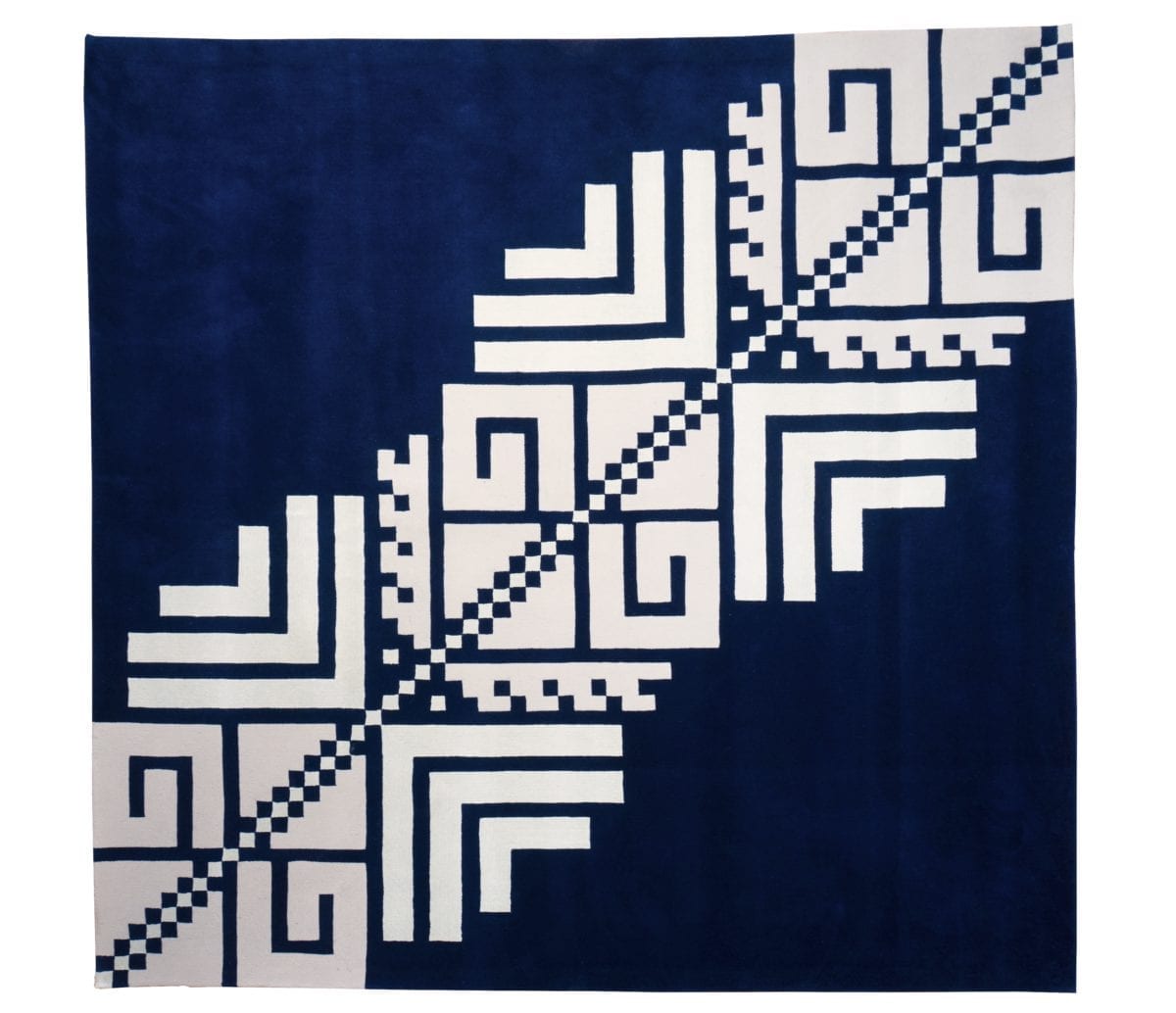 Romanian Folk
We first discovered this striking, inaugural range from Romanian design brand Dare To Rug at London Design Fair back in the autumn. This 'Serene' rug forms part of a culturally-inspired collection entitled 'Romanian Moods', each design of which references the landscape and aesthetics of a different region of the country – Bucovina in this case – seen through the designer's creative filter. Hand-tufted and made from 100% New Zealand wool the rug costs approx. £300/square metre and is available in two standard sizes (240 x 240cm is shown here) as well as bespoke sizes.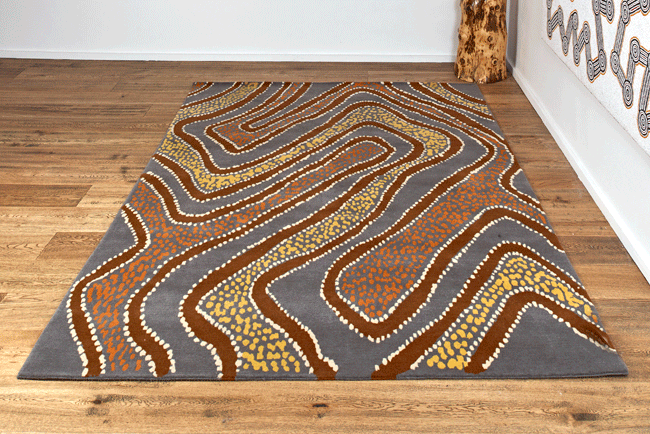 Aboriginal Dreaming
Bay Gallery Home created this striking rug from an original Australian Aboriginal artwork that recounts one of many ancient Aboriginal creation myths passed down through indigenous communities for generations. The 'Water Dreaming Puyurru' hand-knotted rug is made from 100% wool, measures 240cm x 175cm and costs approx. £3000, although bespoke sizes, colours and option of various silk finishes are also available. The rug is manufactured through the Goodweave programme.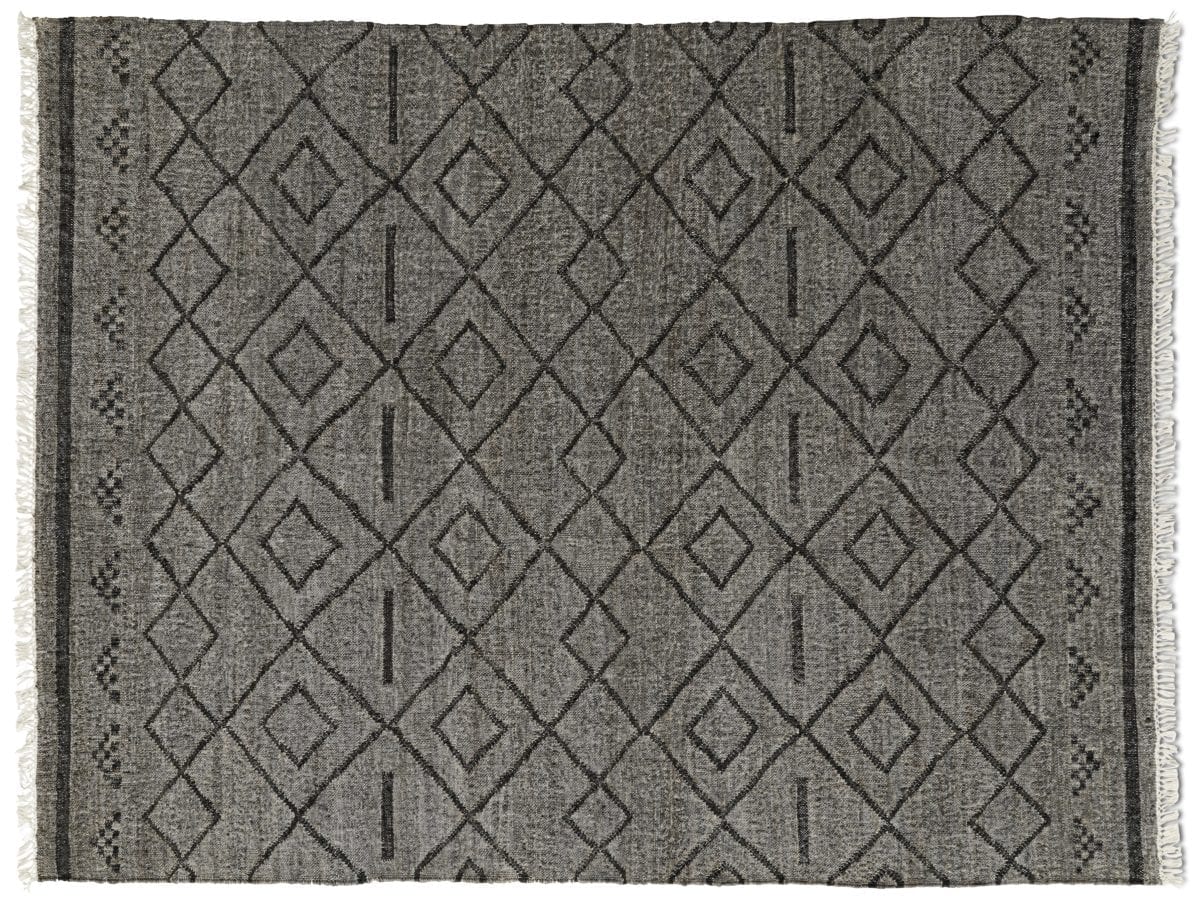 Modern Moroccan
A monochrome take on north African-inspired, ethnic pattern, the 'Fez' hand-woven jute rug from BoConcept has textural appeal in spades. The fringe and tactile, artisanal finish lend authenticity and informality while the chic, smoky brown and charcoal palette make this rug an eclectic addition to any smart, neutral scheme. The rug measures 170 x 240cm and costs £729.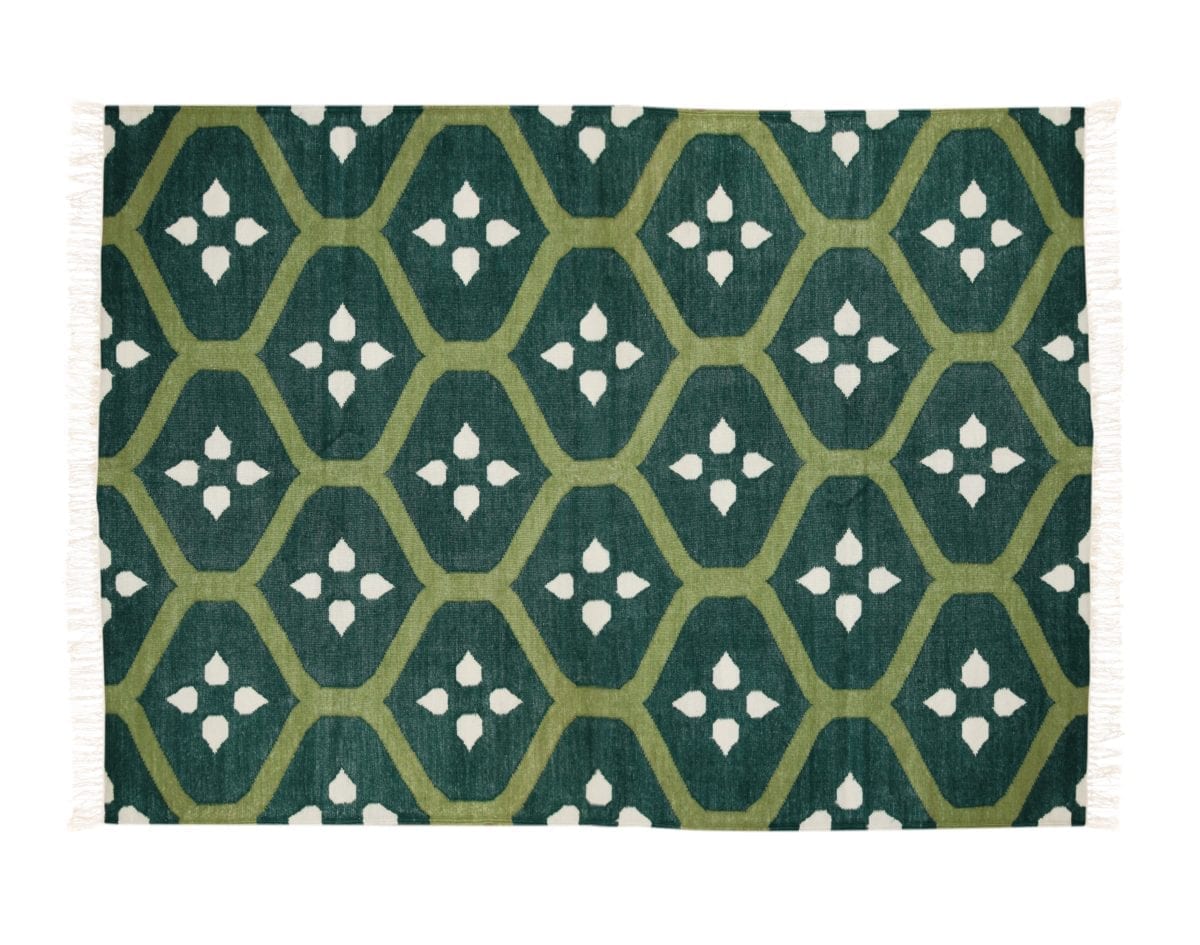 Indian Lattice
Reminiscent of an Indian block print, this colourful, tasselled, wool and cotton dhurrie rug by Mahout Lifestyle is an eye-catching addition to any interior scheme. Hand-woven in Rajasthan, 'Namoonon' in shades of green starts from £375 for a 120 x 180cm rug and comes in a larger standard size as well as bespoke dimensions.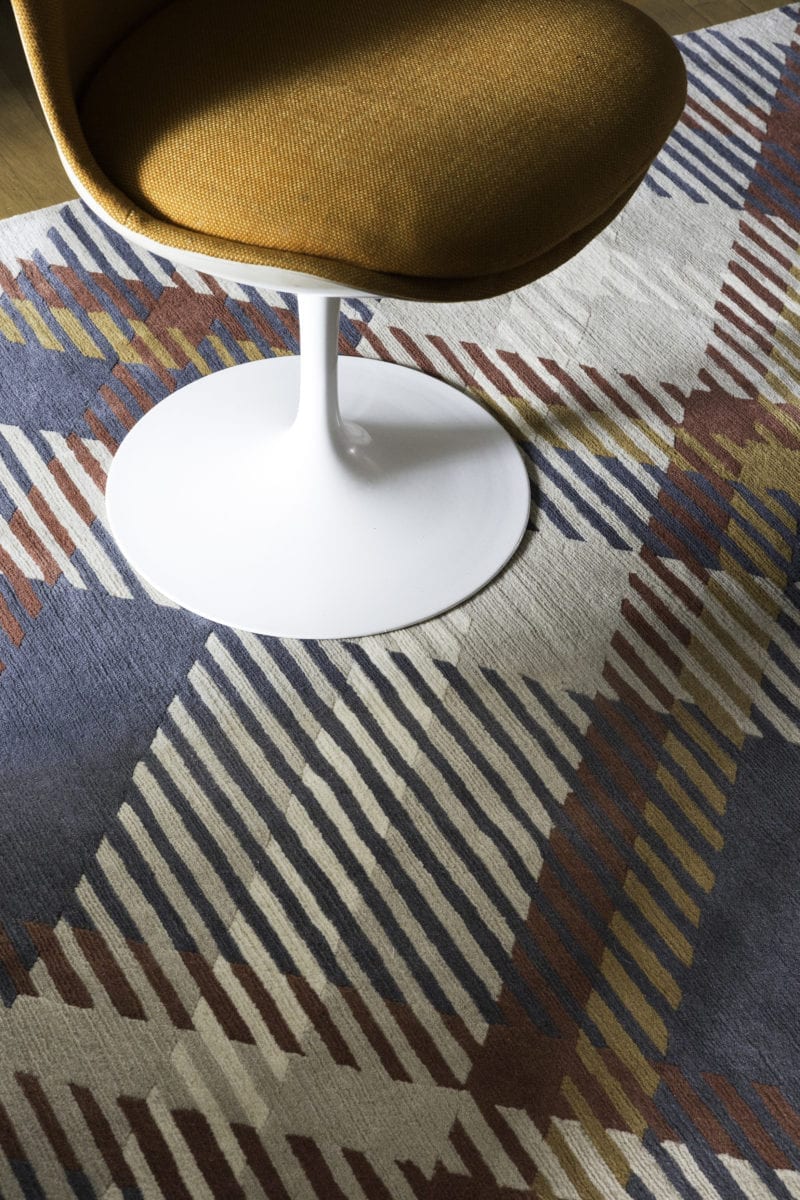 Highland Check
In her unique and inimitable way, Vivienne Westwood subverts traditional Highland plaid to create a striking area rug that represents a graphic, magnified version of this distinctively Scottish design. Crafted from hand-knotted Tibetan wool, the 'Highland' rug is available from The Rug Company in a range of sizes, starting from £2,210 for a rug measuring 122 x 183cm.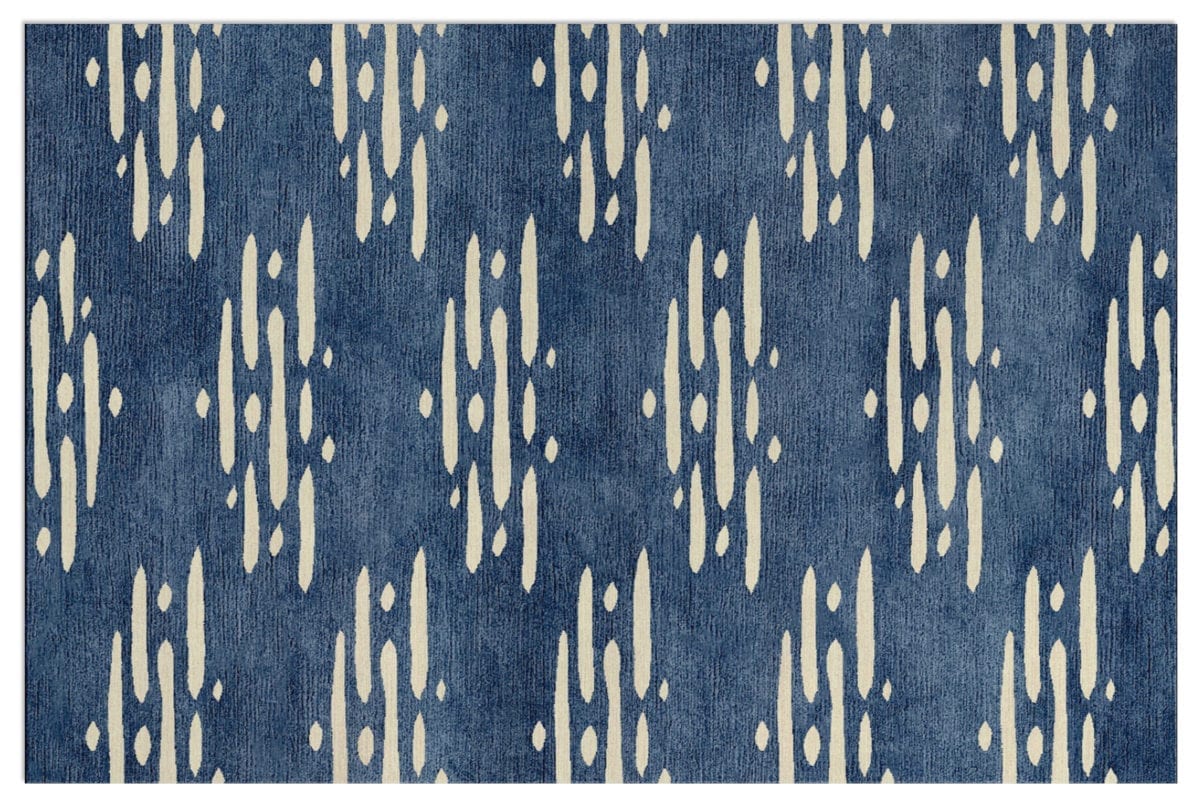 Japanese Flow
The 'Kawa' rug in denim (which translates as 'river' in Japanese), was designed by Louise Carrier using her own drawings in Sumi ink – widely used across Asia for calligraphy and brush painting. The resulting collection of rugs, available through Rug Couture, represent forms of abstract, deconstructed nature – such as the eddying flow of a river's surface hinted at here. Hand-knotted in New Zealand wool and art silk, this rug is made to order, is available in four other colourways as well as a range of standard sizes and prices start from £1,212 for a rug measuring 122 x 183cm.